Our people are everything. With new employees and employees with 40 years experience, each brings something valuable to our company.
Training and Growth
At Jack Cewe Ltd we believe in investing in our strongest asset: our people. Cewe offers a variety of training programs to build and develop people from the inside out so that employees achieve their own individual potential and what they are most capable of and strong at. We want to ensure our people are ready to provide safe and effective solutions for all aspects of our industry.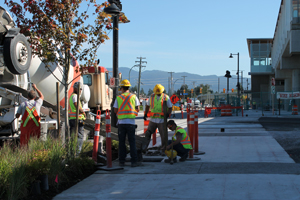 Why Work Here?
At Jack Cewe Ltd. we want our employees to excel and be inspired. There are no limitations on where you can take your career. We provide training, feedback and on-the-job experience to ensure you are on the right career path for you. At the same time, we encourage ideas and innovations on how to improve our business and make Jack Cewe Ltd. an exciting place to work.
Job Openings:
Estimators
Project Coordinators
Pipelayers
Please forward your resume to:
Carmen Green
Human Resources Department
Jack Cewe Ltd
1850 Hillside Ave
Coquitlam, BC V3K 1K5
Fax: 604-526-4296
Email: carmen@cewe.com